We've gathered 10 of the best illustrator resume Templates you can find nowadays that will show off your skill set and make your next job application a success. These are highly-rated professionally designed templates that are filled with style and variety, so you're guaranteed to love them. They all have clean looks in design, professional fonts for their headings and text, charts on their layouts to display your qualifications in a clear way, as well as plenty of room for customization.
So here it is. 10+ Best illustrator resume Templates that you can download, edit, and use for your work. You can easily make a beautiful CV/Resume with these templates because they're very customizable to your own needs and suggestions.
How to use Illustrator Resume Template:
Fonts used in this project: Trade Gothic / Lucida Grande and Segoe UI / Lucida Sans. Visit the website for more information.
Open the resume Template via Adobe Illustrator CS 6 or CC
Double click on the 'Smart Object' layer thumbnail to replace the resume content via double click on your file (JPG / PNG / PSD)
Save and close the Illustrator file, Done!
Free Clean Illustrator Resume Template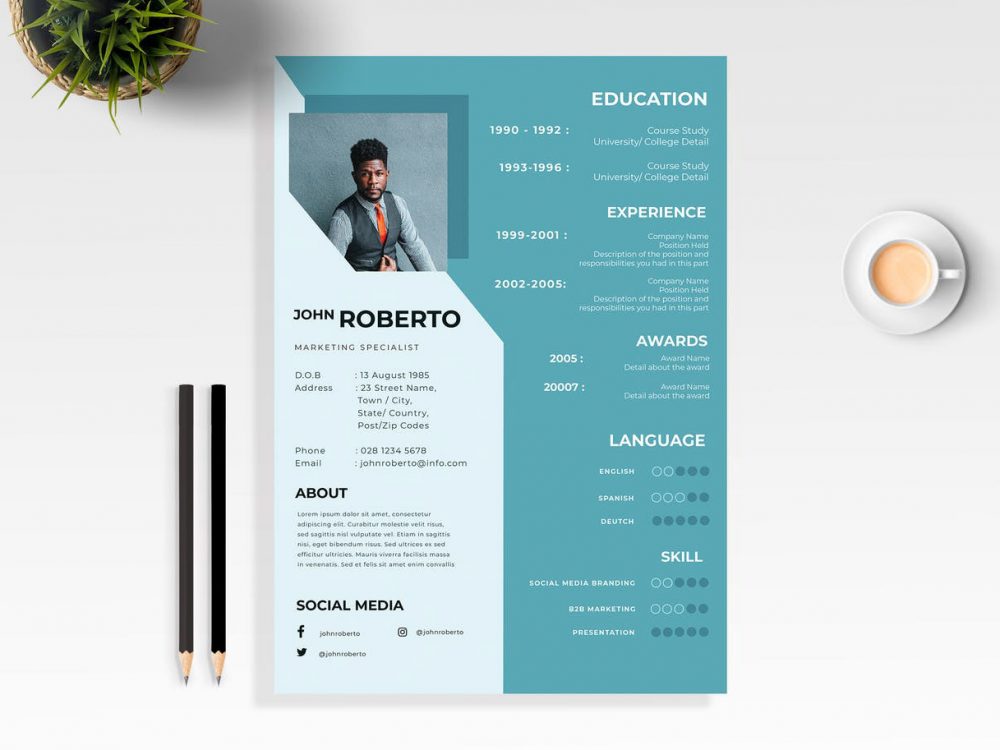 Creative Resume Template in Illustrator Format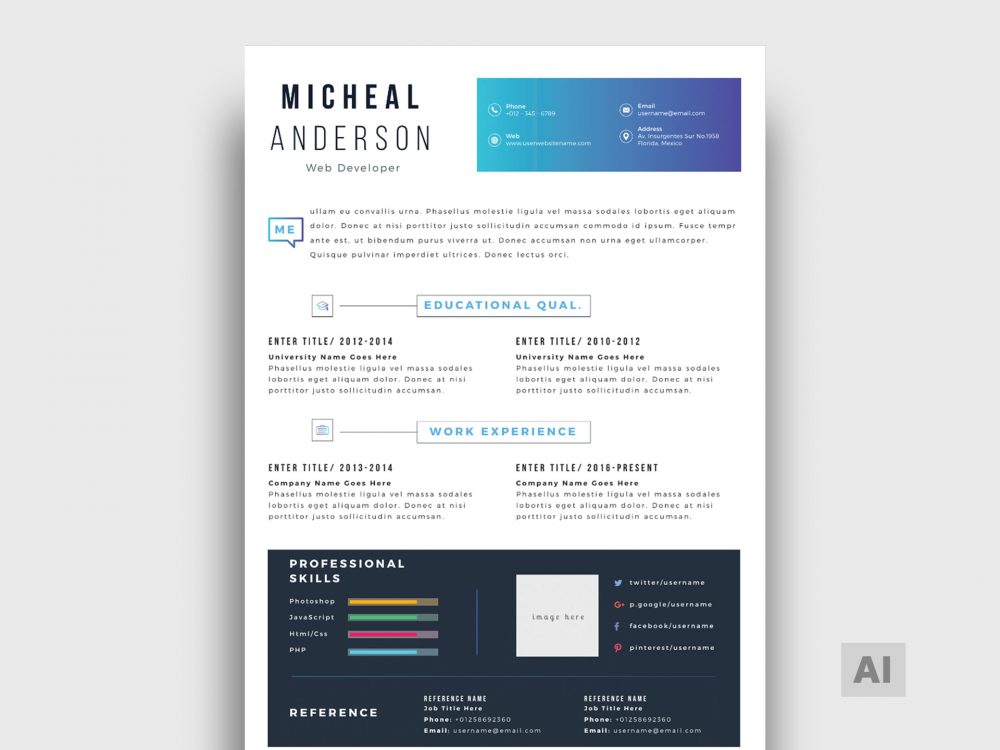 Two column Simple Resume Template With Cover Letter
Clean Resume Template Free Download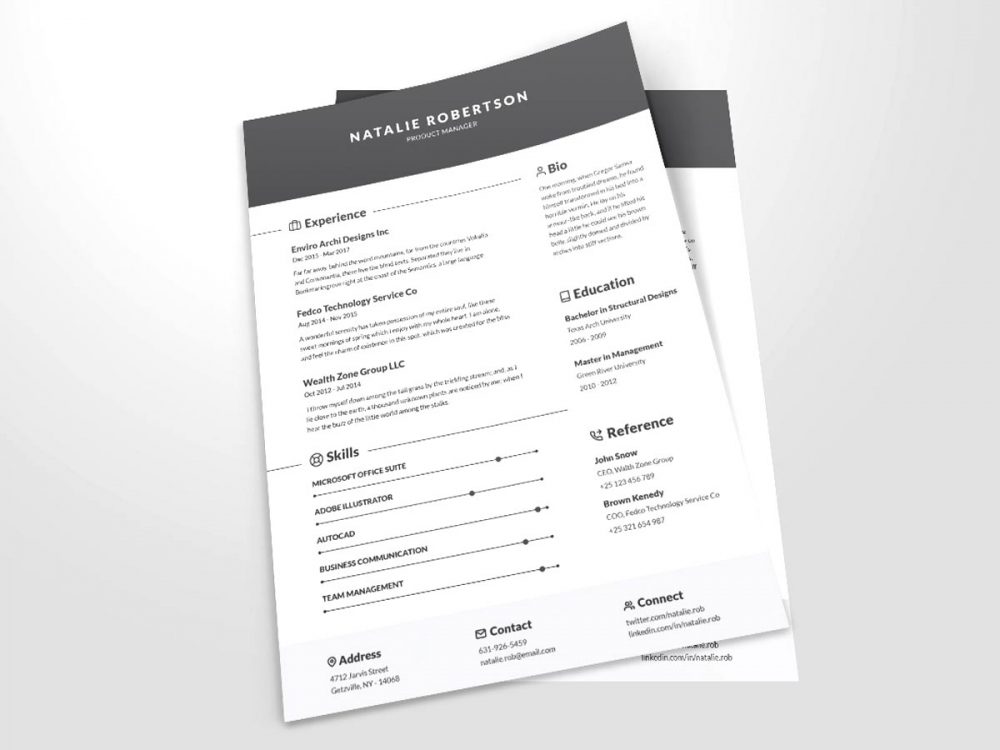 Free Illustrator Resume Template
Modern Designer Resume Template
Free Resume Template With Cover Letter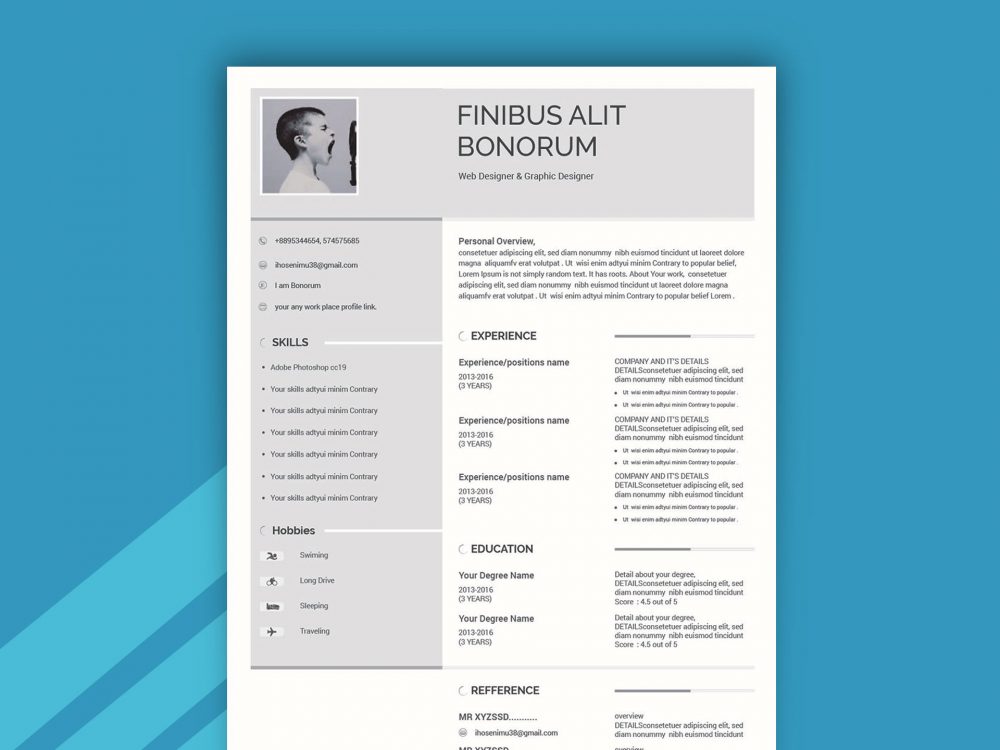 Free Resume Template Word Format
Free Power Point Modern Resume Template
Illustrator Free Resume Template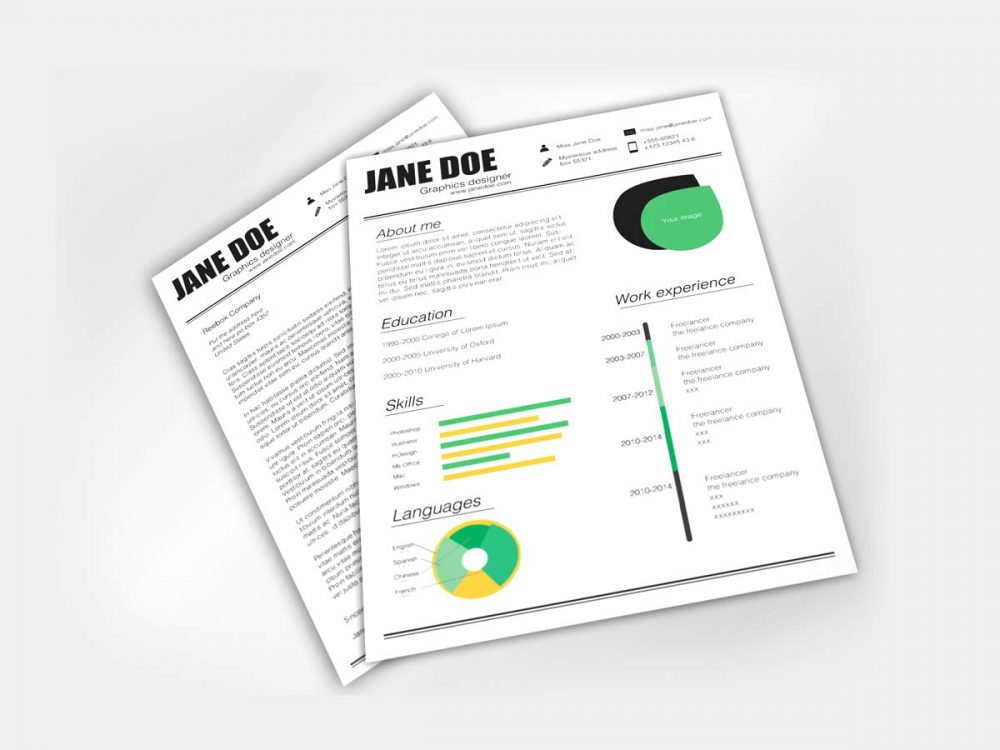 Graphic Designer Resume Template [Free Download]